This year's TiSSA Plenum Conference was held in the Croatian city of Osijek from August 28-30, 2023. Held in the buildings of the Josip Juraj Strossmayer University Faculty of Law, this year's conference was titled "Social Work and Human Rights: Advocating Disruptive Voices."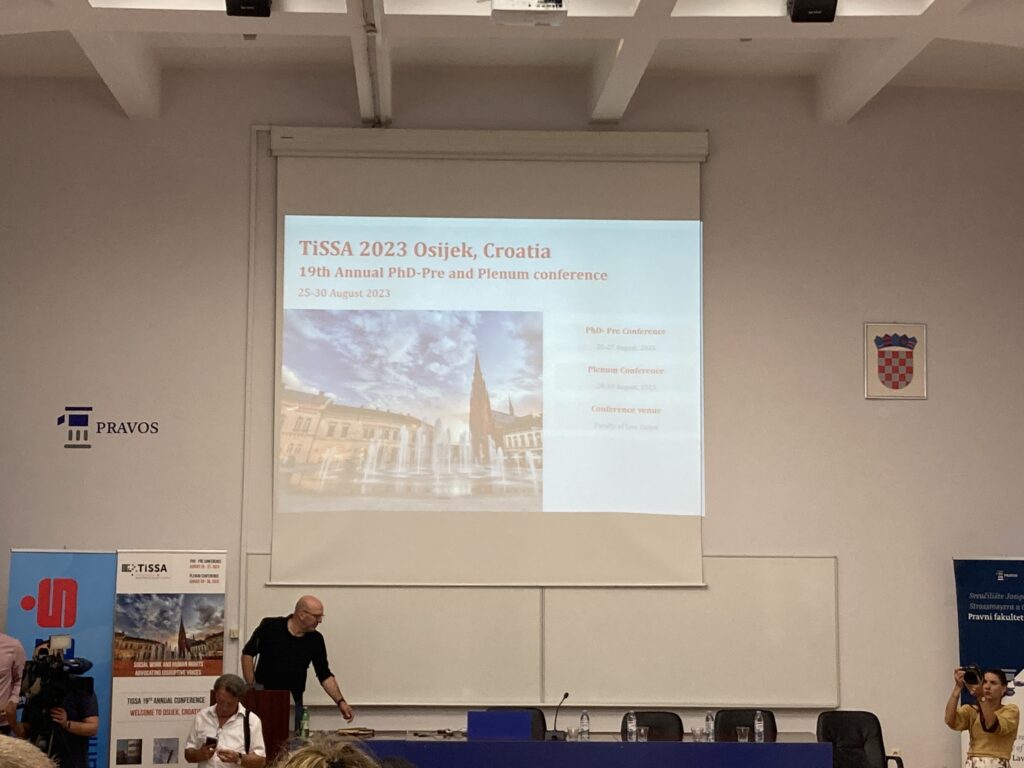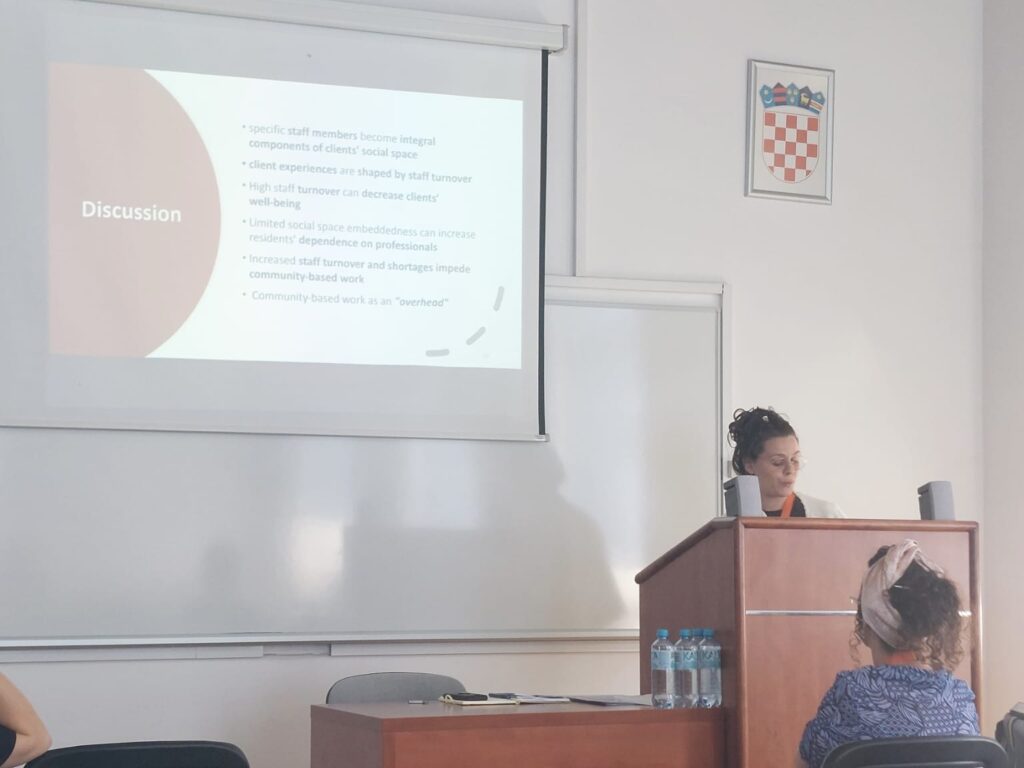 The ZPE was represented at this year's edition of the TiSSA Plenum Conference with two contributions. In the panel "Community Development and Social Work" Elisabeth Raß gave a presentation on "Impacts of Staff Turnover and Continuous Employment on German Services for People With Disabilities and Challenging Behaviour and Community-Based Work".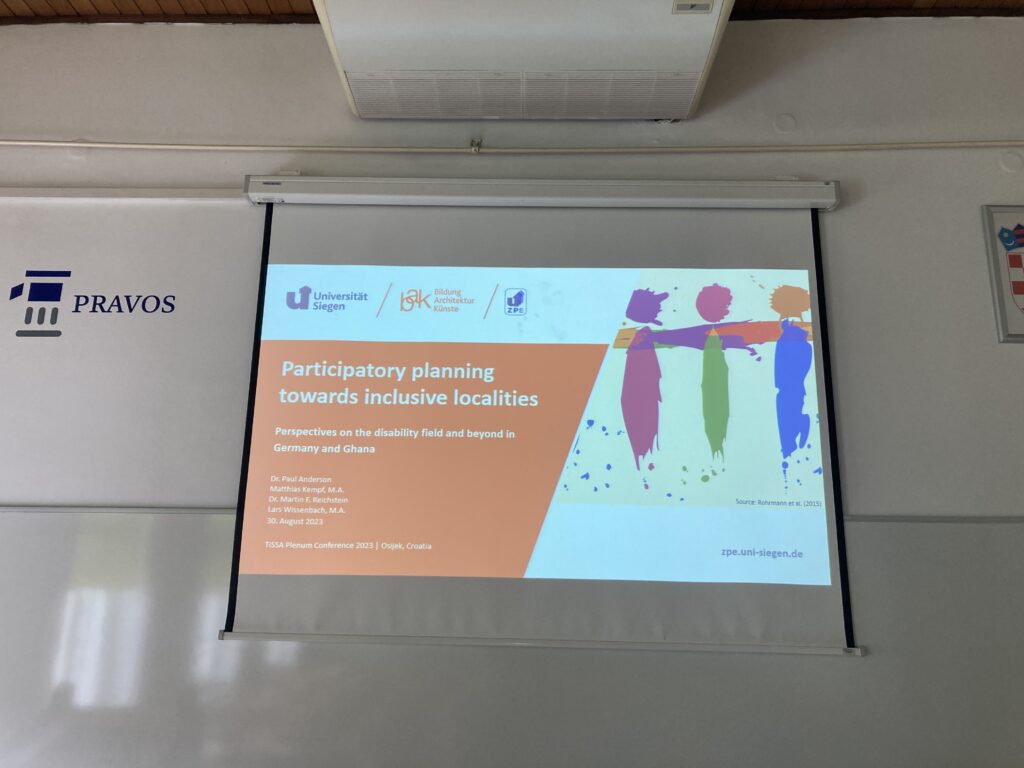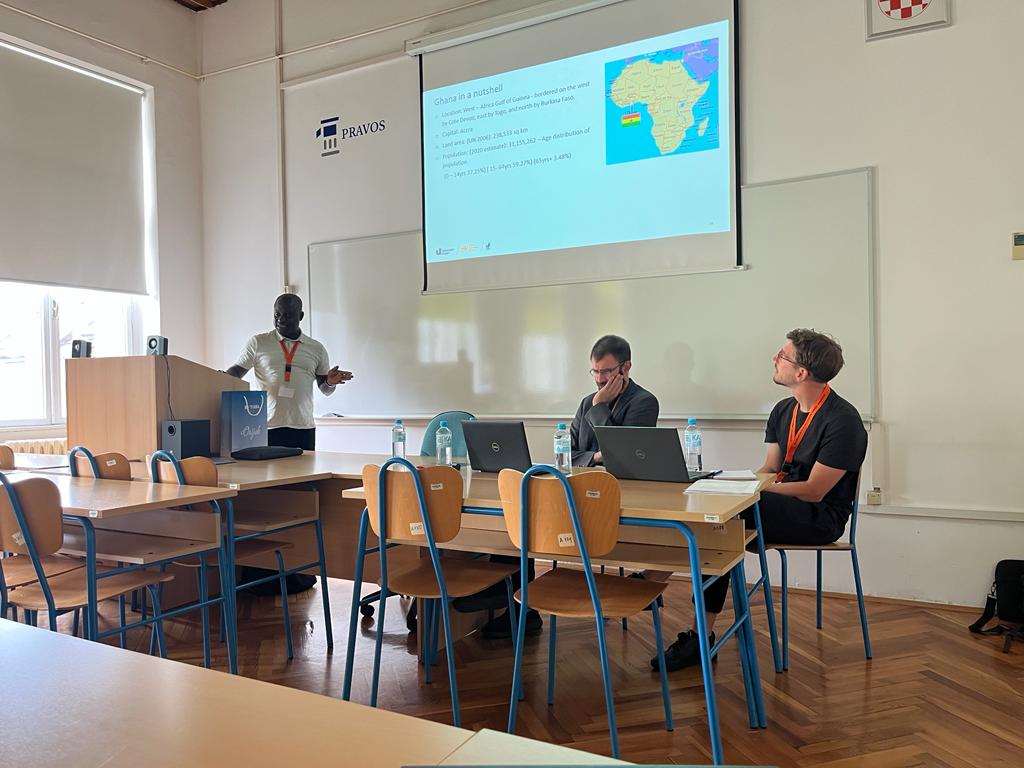 Dr. Paul Anderson, Lars Wissenbach and Dr. Martin F. Reichstein addressed the approach of municipal inclusion planning developed at the ZPE in a symposium entitled "Participatory Planning Towards Inclusive Localities. Perspectives on the Disability Field and Beyond in Germany and Ghana." The contributions were based on an abstract co-authored with Matthias Kempf. Topics of the symposium were the planning concept of the ZPE ("Implementation of the UN CRPD at the Local Level. A Participatory Planning Approach") as well as contents from the FUSION subproject 5 – Social Issues and Inclusion ("Complex Support Needs and Local Planning. Findings and Suggestions on Intersectoral Cooperation in Rural-Urban Areas") and the ongoing research projects in Ghana ("Local Planning – A Framework for Disruptive Voices in Ghana?").