The new year began in an extraordinary way at ZPE. On January 10, Prof. Dr. Johannes Schädler was officially bidden farewell in his function as Managing Director of the Center. On this occasion, 70 guests as well as active and former ZPE members came to the ZPE hallway in Hölderlinstraße. However, according to Dr. Martin F. Reichstein – the new managing director since September 2022 – Johannes Schädler's farewell as managing director of the ZPE is not a farewell in the true sense of the word. Rather, the colleague will remain part of the ZPE and the University of Siegen in the coming years as a collaborator in several research projects.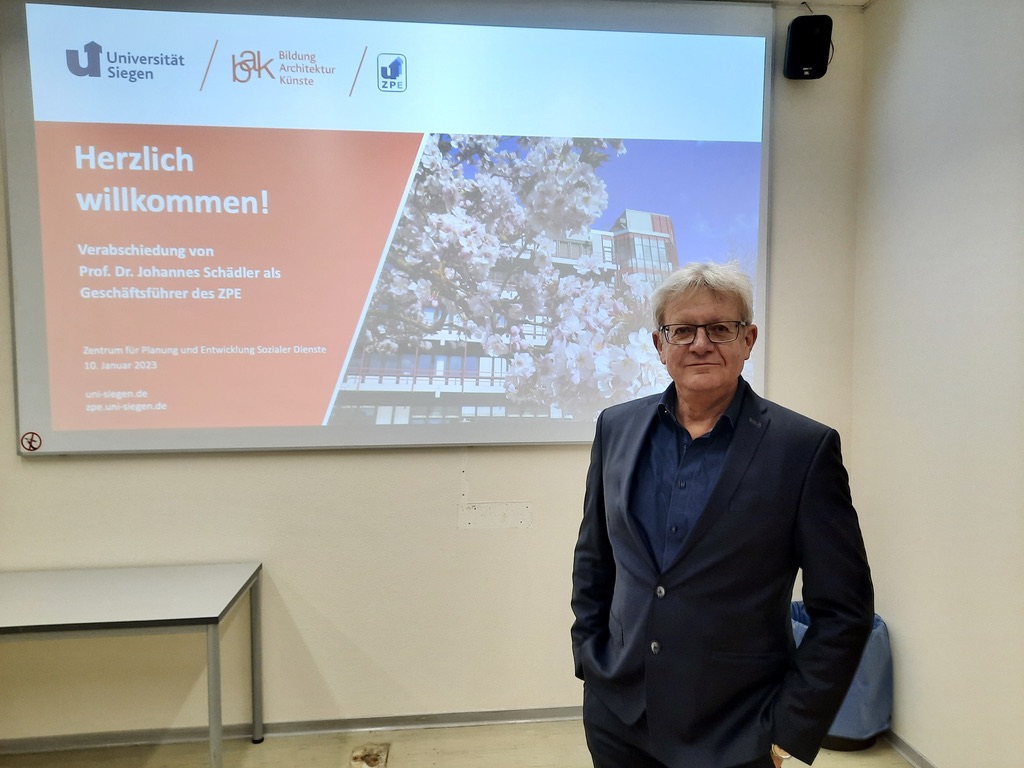 Reichstein added that the change in management marked a transition for Johannes Schädler and for the ZPE. Prof. Dr. Thomas Coelen – Dean of Faculty II – and Prof. Dr. Albrecht Rohrmann – speaker of the ZPE – also referred to the motive of the transition. The dean expressed the hope that Johannes Schädler would continue to participate in university life in several functions. Albrecht Rohrmann also traced the twenty-five-year history of the ZPE, acknowledged Johannes Schädler's formative contribution to the development of the center, and described challenges currently facing the ZPE. The official part was concluded by a personal address by Prof. Dr. Johannes Schädler, in which he looked at the main areas of work and working partnerships.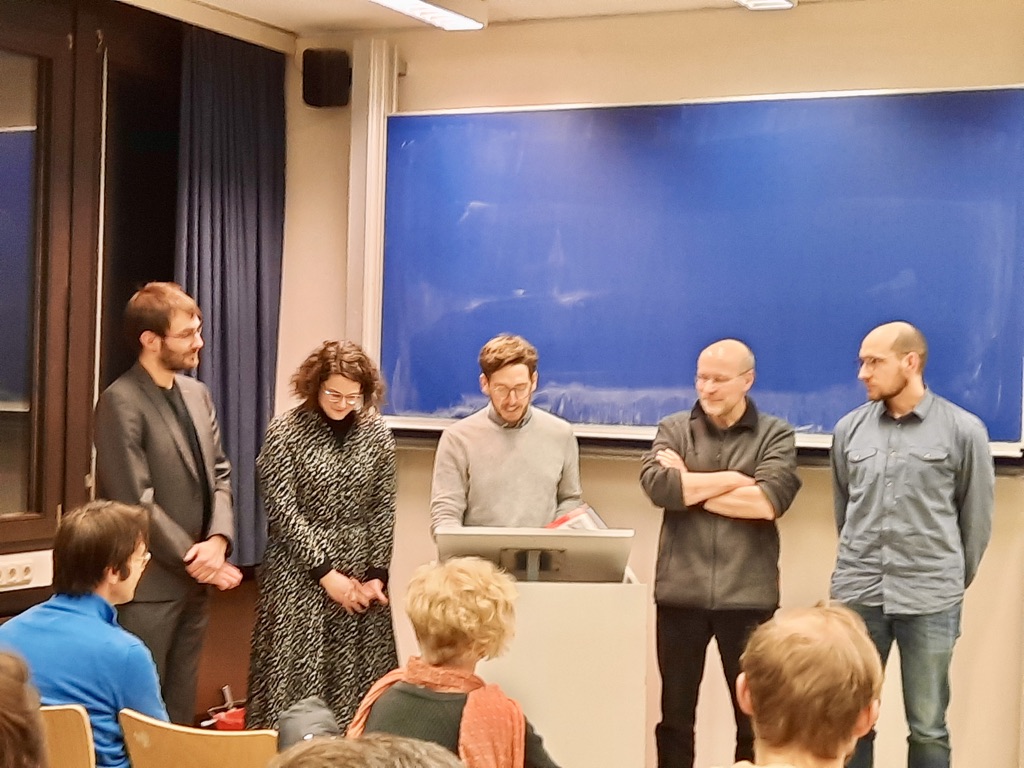 In the transition to the informal part of the event, the 57th volume of the ZPE publication series – dedicated to Johannes Schädler – was officially presented and handed over. Under the bilingual double title "Planung und Entwicklung von Sozialen Diensten für Menschen mit Behinderungen | Planning and Development of Social Services for Persons with Disabilities" the volume gathers contributions on different aspects of an inclusion-oriented support of persons with disabilities. The contributions also provide an insight into the networks and focal points of Johannes Schädler's work. The volume is now available at Siegen university press universi. It will also be published digitally as an open access publication shortly.